Peet's Espresso Crema Scura Dark Roast Aluminum Capsules – 10ct/1.87oz
---
---


Yes – you can get Peet's quality coffee for your Nespresso machine and buy it easily online from Target.
What a relief!
Here's what Peet's says about these quality capsules:
Inspired by the "dark crema" we work to perfect in Peet's coffeebars, this thick and luxurious espresso offers full bodied earthy, nutty notes balanced by a creamy enduring finish Compatible With THE Nespresso Originalline*: The boldness of Peet's signature dark espresso is now available in a convenient capsule designed to fit your Nespresso OriginalLine* brewer. These pods will deliver the perfect at-home espresso every time. Aluminum Capsules: Hermetically sealed to preserve aromas and deliver a more intense espresso experience and a richer, smoother, and creamier foam. They offer stable brewing, an exact pull, and more consistent interaction with Nespresso brewers. 100 percent Arabica Coffee: Delve into a deeper kind of dark with the complexity and nuances of our signature dark espresso in convenient capsules that fit Nespresso OriginalLine*. Each capsule delivers the high-quality coffee that consumers expect from Peet's Designed for the Nespresso OriginalLine* brewer for a superior single cup coffee pod experience.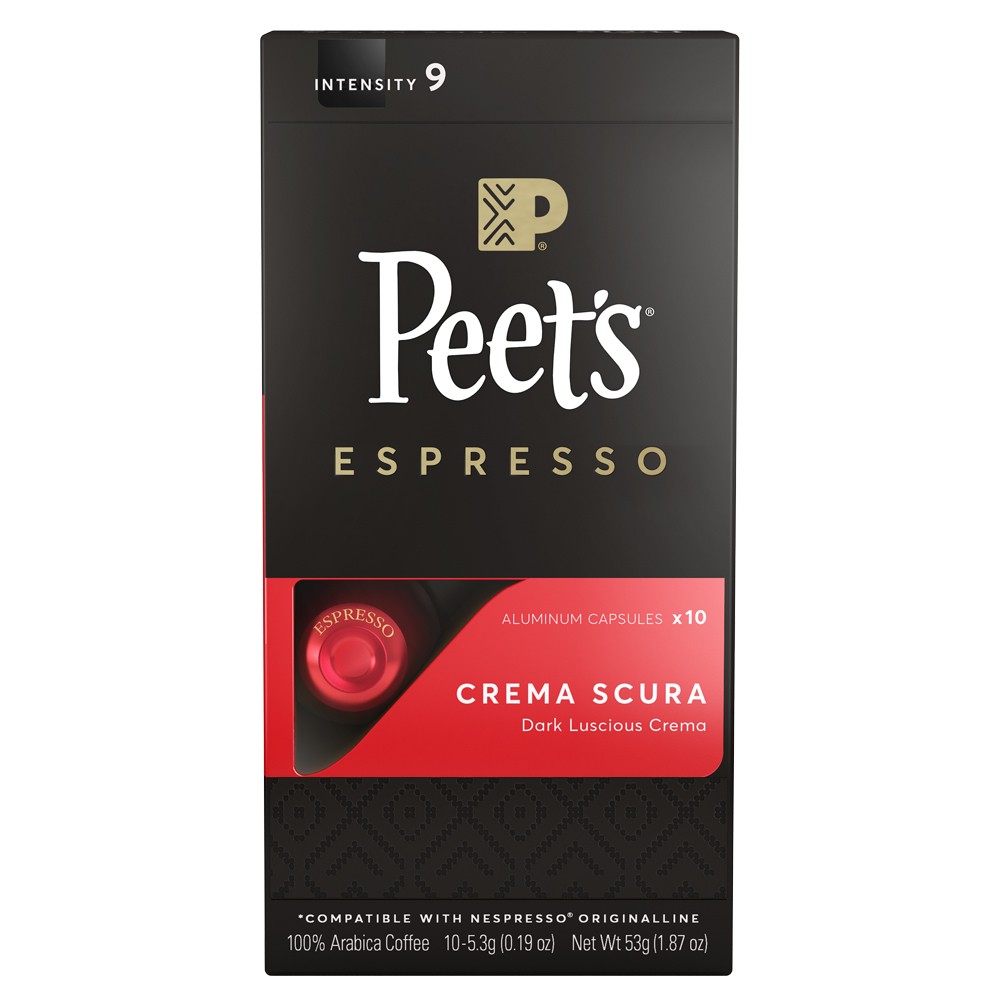 Product Data on Ethical Mom comes from multiple sources 
including the Ethical Mom community and has not been verified by Ethical Mom.
 Please do your own work to confirm product data before buying.
Ethical Mom may be a participant in various affiliate advertising programs and other content sponsorship programs designed to allow makers and sellers of products and services to reach potential customers.  These 
programs
or the companies participating in them may pay us sponsorship or other fees to have company and/or product data available to you on Ethical Mom.  If
 you buy through links from our site, we may earn a commission or referral fee. Please also see our
Content and Ratings Disclaimer
.