Peet's Major Dickason's Blend Dark Roast Coffee
---
---



When Peet's first opened its locations in the Bay Area, it pioneered the idea of taking high quality roasted coffee to a large audience and helped inspire and guide Starbucks in its growth.
Many Peet's drinkers still drink nothing else.
This signature Peet's roast is one of its original and most beloved.
From Peet's:
Conceived by one of the first Peetniks and refined by Mr. Peet, this premier blend is our all-time bestseller. Major Dickason's combines the best origin coffees from the world's premier growing regions, each imparting its distinctive regional characteristics while still effortlessly rounding into a smooth, balanced cup. Major Dickason's Blend has become the coffee that epitomizes Peet's: flavorful, deeply roasted, and unsurpassingly satisfying. Tasting Notes: Rich, smooth, and complex, with a very full body and multi-layered character.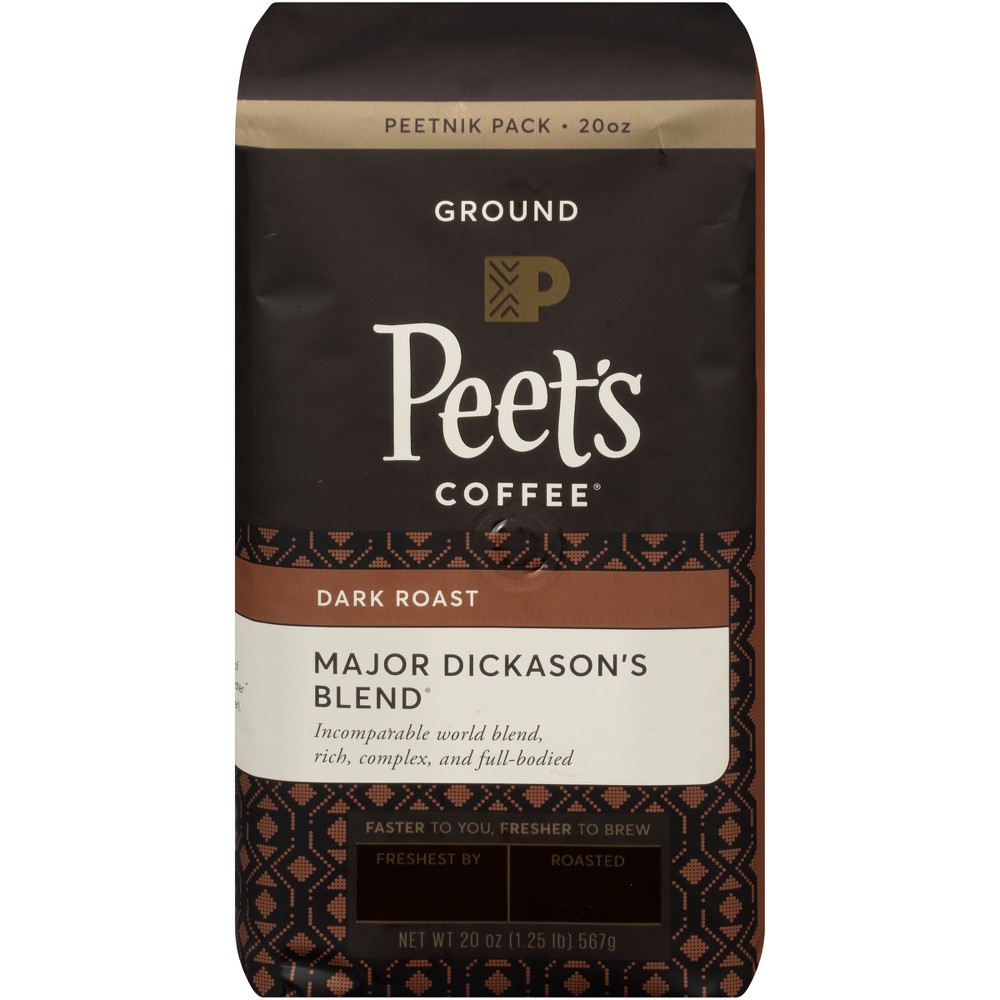 Product Data on Ethical Mom comes from multiple sources 
including the Ethical Mom community and has not been verified by Ethical Mom.
 Please do your own work to confirm product data before buying.
Ethical Mom may be a participant in various affiliate advertising programs and other content sponsorship programs designed to allow makers and sellers of products and services to reach potential customers.  These 
programs
or the companies participating in them may pay us sponsorship or other fees to have company and/or product data available to you on Ethical Mom.  If
 you buy through links from our site, we may earn a commission or referral fee. Please also see our
Content and Ratings Disclaimer
.