Pyrex 3-Piece Glass Measuring Cup Set
---
---
Durable, attractive, a multitude of uses, and made in USA.
Every kitchen needs at least one of these sets, though we recommend two.
Whether you're mixing salad dressing or warming milk for your latte in the micowave, there's no better product.
Use it and toss it in the dishwasher for an easy, complete clean.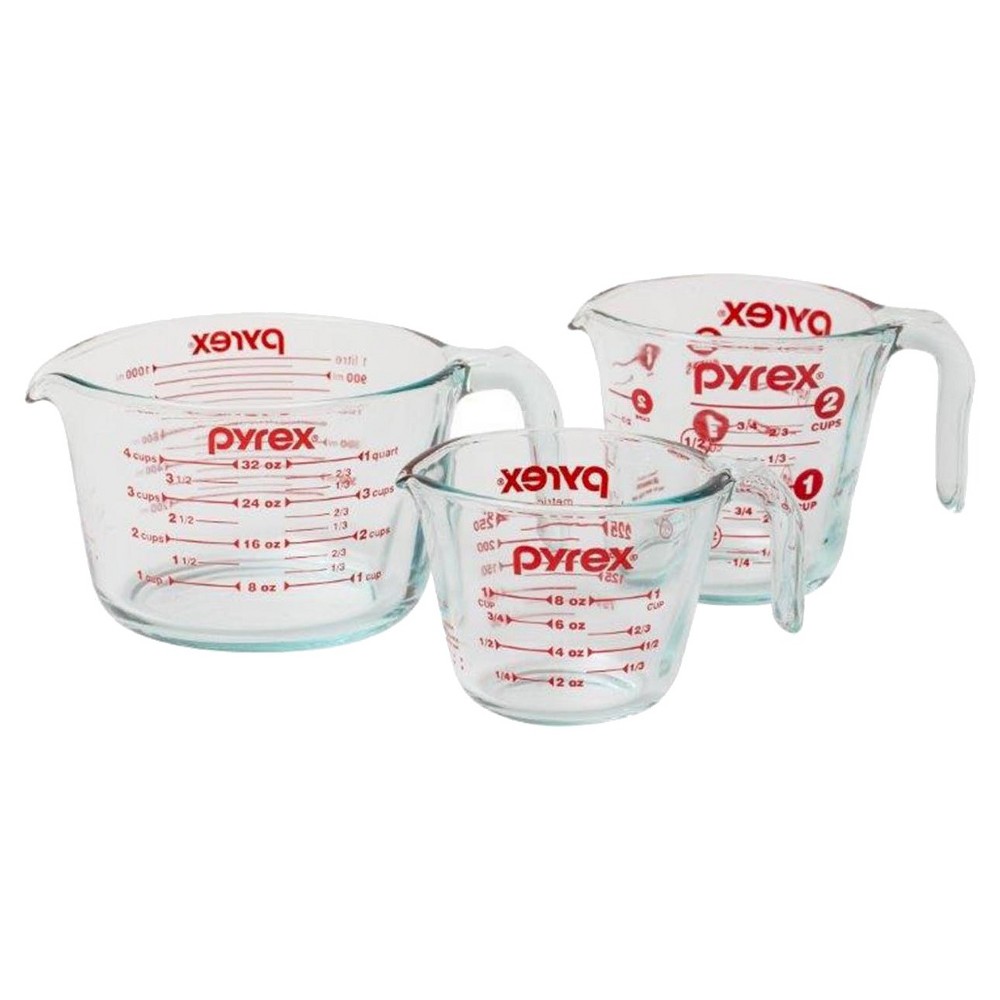 Product Data on Ethical Mom comes from multiple sources 
including the Ethical Mom community and has not been verified by Ethical Mom.
 Please do your own work to confirm product data before buying.
Ethical Mom may be a participant in various affiliate advertising programs and other content sponsorship programs designed to allow makers and sellers of products and services to reach potential customers.  These 
programs
or the companies participating in them may pay us sponsorship or other fees to have company and/or product data available to you on Ethical Mom.  If
 you buy through links from our site, we may earn a commission or referral fee. Please also see our
Content and Ratings Disclaimer
.