Starbucks Organic French Roast Dark Roast Coffee
---
---


A pure, strong coffee for those who like a coffee with major mojo – and organic too!
From Starbucks:
Muted with oil, the tumbling beans become eerily silent. A master roaster watches, knowing that if he pushes them a second too long, they'll burst into flame. White smoke hangs down as the glistening beans turn ebony. This is Organic French Roast and you can't roast it darker. Straightforward, light-bodied with low acidity, and immensely popular since 1971, our darkest roast is adored for its intense smokiness.
Committed to 100% Ethical Sourcing in partnership with Conservation International.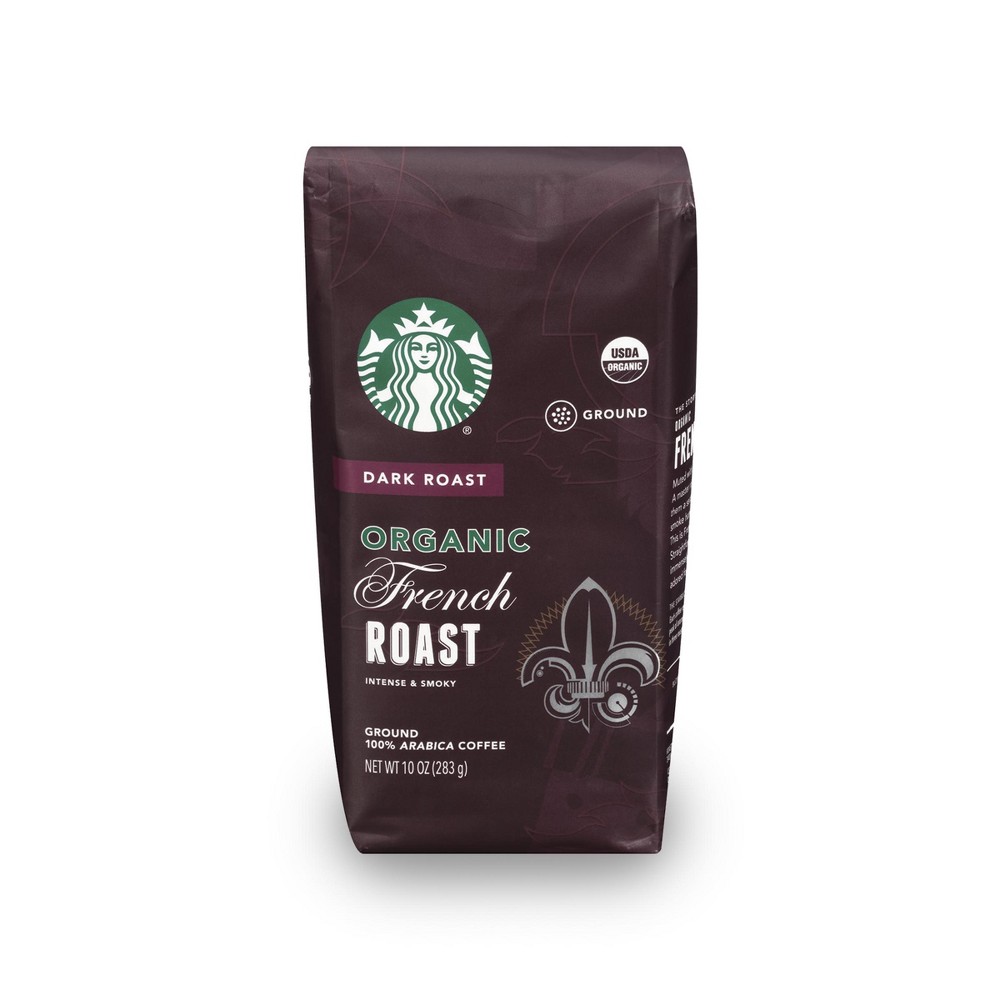 Product Data on Ethical Mom comes from multiple sources 
including the Ethical Mom community and has not been verified by Ethical Mom.
 Please do your own work to confirm product data before buying.
Ethical Mom may be a participant in various affiliate advertising programs and other content sponsorship programs designed to allow makers and sellers of products and services to reach potential customers.  These 
programs
or the companies participating in them may pay us sponsorship or other fees to have company and/or product data available to you on Ethical Mom.  If
 you buy through links from our site, we may earn a commission or referral fee. Please also see our
Content and Ratings Disclaimer
.